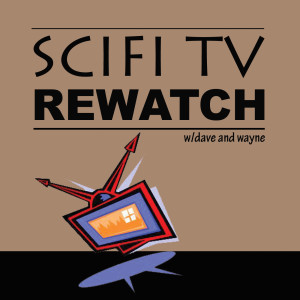 Friday Jul 16, 2021
Episode 417 Ragnarok S02E04 God is God, Though All Men Death Had Tasted
Join Dave and Wayne for genre television show news, a glimpse into what the hosts are currently watching, commentary and analysis of the Netflix series Ragnarok, and our listener feedback. 
This week on the SciFi TV Rewatch podcast we discuss the role emotions play on both sides as Team Giant finds itself without a solid leader, and Team Thor must contend with Magne's decision to drop out of the fight. On the other hand, it turns out that Iman is more than up to the task of taking on the giants, and the scene at the gym stands out as a series highlight. Still, it appears that Fjor and Laurits could either join forces or square off against each other. Time will tell. 
In our What We're Watching segment, Wayne talks about revisiting the X-Men movies while Dave completes the final season of Atiye: The Gift and gets started with season 2 of the German Netflix series Biohackers. 
In Listener Feedback, Fred from the Netherlands goes back to 2014 and his journey with the CBS science fiction series Extant starring Halle Berry and The Extant Podcast. 
Remember to join the genre television and film discussion on the SciFi TV Rewatch Facebook group and follow us on Twitter @SciFiTVRewatch for the latest genre television show news and podcast releases.
Episode Grade: A-
Comments
(0)
To leave or reply to comments, please download free Podbean or